Your websites' menu makes it possible for your visitors to navigate your site and click between pages. It is important that your menu is easy to understand and use.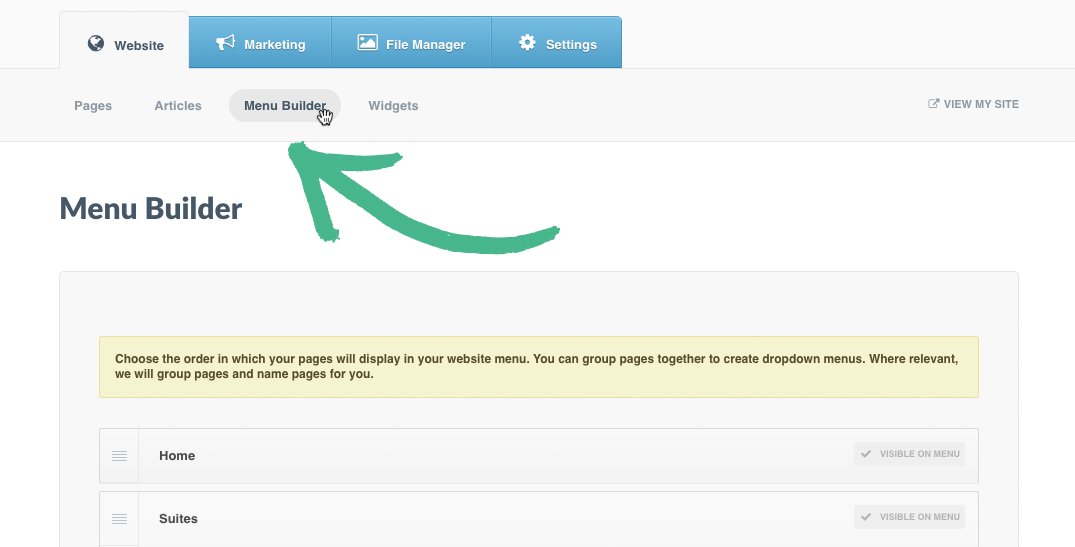 With the Menu Builder, you can change the order of your pages, as they appear in your website's menu.
The menu builder lets you reorder pages as they are displayed on your website's menu, it also allows you to create drop-down menus (if necessary).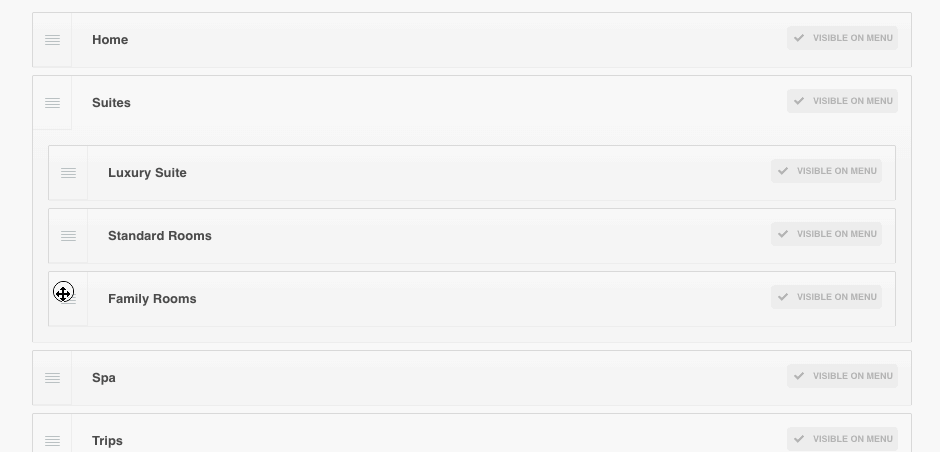 Note: A page must be Live before you change the order or group pages together.
You can also change the names of pages as they appear in your website's menu
A page on your website might have a long name, example Our Rooms and Cottages. You might, however, want that name to be displayed differently in your website's menu, to save space, or to simplify the navigation of your website.
Using the menu builder, you can choose a custom name for your page as it is displayed in the menu, example Accommodation.
The page's name will still be Our Rooms and Cottages, but in your website's menu, it will be displayed as Accommodation.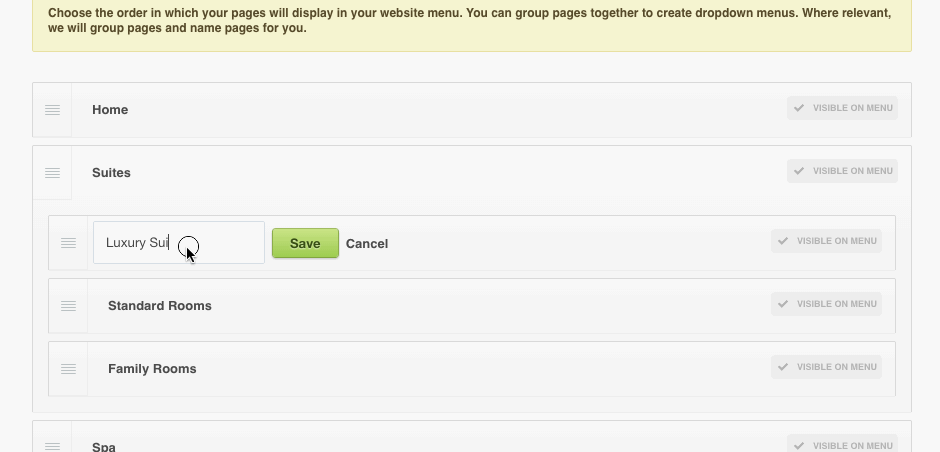 Pages can be hidden from the menu completely
If you wish to hide a page from your website's menu completely, you can easily do so. This is useful for pages that you would like a link to, but aren't important or relevant enough to be displayed as a part of your website's navigation.