A simple, yet powerful blogging tool for your tourism business.
An active blog increases the probability of your website being found in search engines and can drive valuable traffic to your website from social media channels. With Springnest Articles, you can publish blog and news entries, as often as you wish.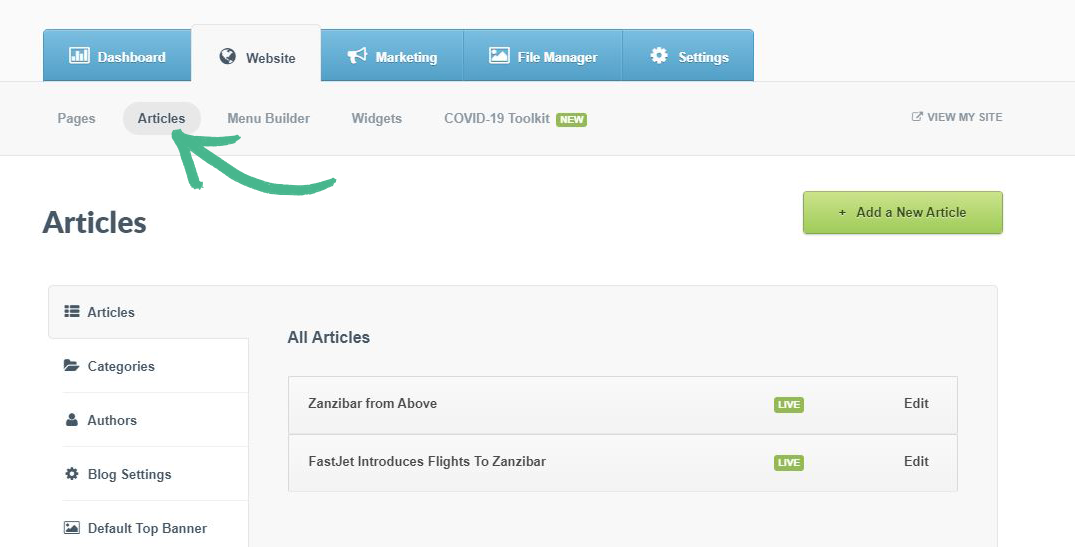 Articles appear on your website's Blog page and are ordered by date.
When you write and publish your first article, a new Blog page will automatically be added to your website's menu. You can change the name of your blog as it appears in your menu, using the menu builder if you wish.
Keep your articles organised and easy to find with Categories.
Help your visitors find the articles they are most interested in, by assigning categories to your posts. An example of categories could be Upcoming Events for your hotel, or Activities and Attractions if you write about local travel advice.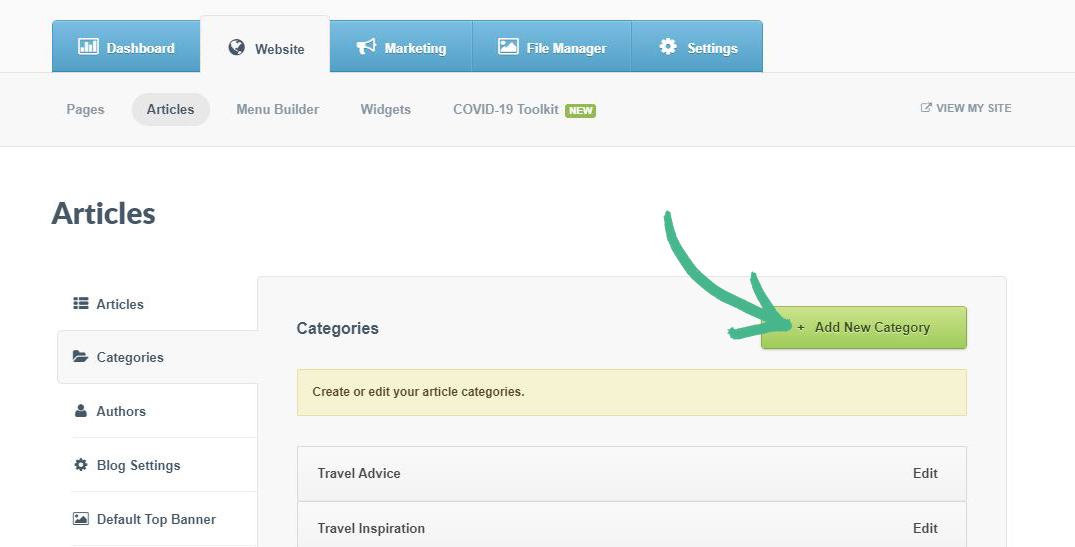 Why should I use Articles?
Writing relevant blog articles, related to your business or destination, can significantly improve your search engine ranking in search engines like Google.

Sharing links to your blog articles on social media channels can drive valuable traffic to your website.

Writing about your business (facilities, activities, or events) can strengthen your online brand, and help differentiate you from the competition.

An up-to-date and active website leaves a positive perception with potential clients.