Adding the Facebook Chat Widget to your website will allow your website visitors to interact with your business anytime. 

How to add the Facebook Chat Widget to your website:
Note: To use this feature, you will need to:
Have a Published Facebook Business Page associated with your business
Be an administrator of your Facebook Business Page
Be logged into your Facebook Account here 
Step 1: Click the Website tab > Select the Widgets section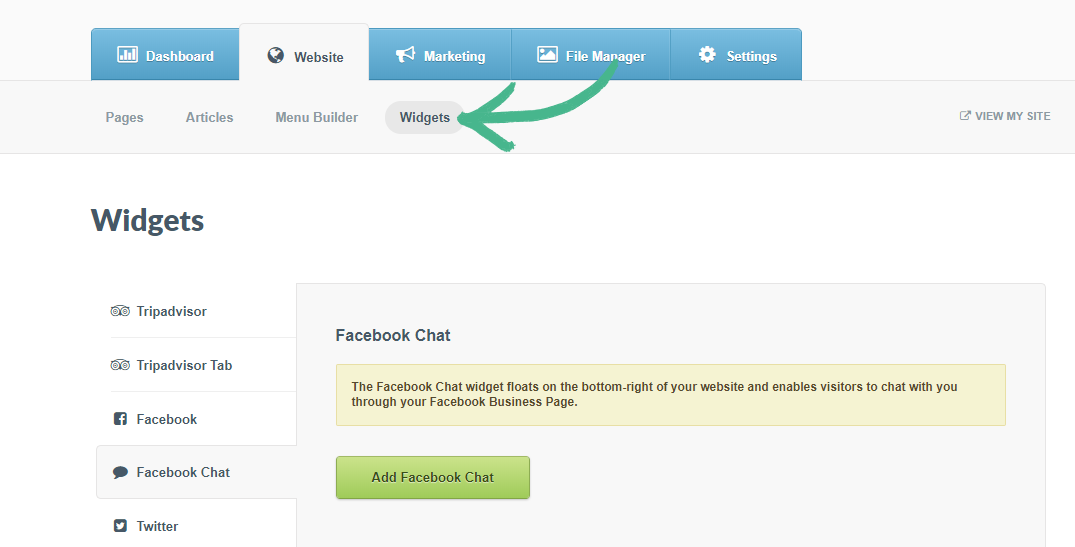 Step 2: In the left-hand menu click Facebook Chat > Click the Add Facebook Chat button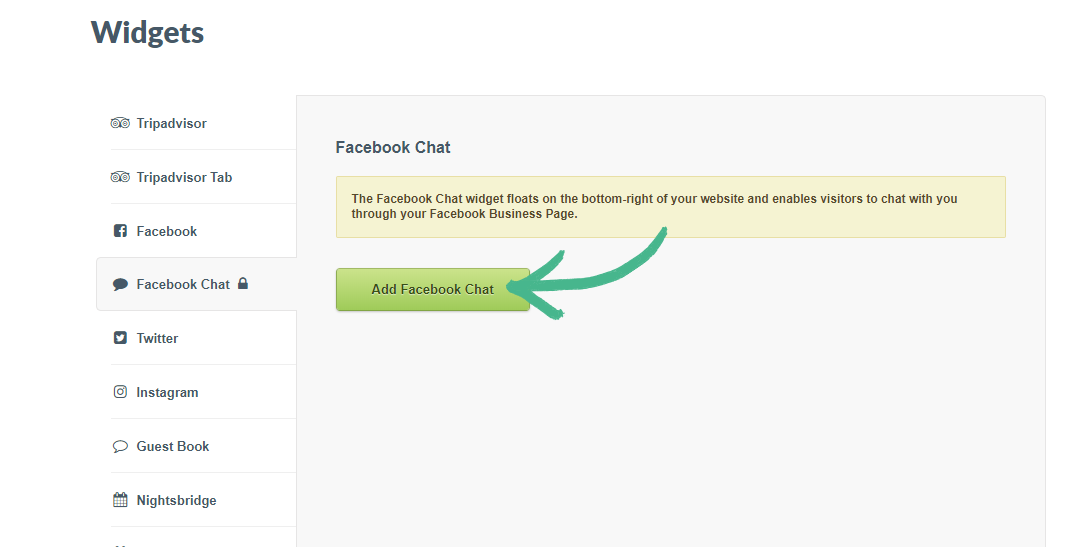 Note: An external window will pop-up once you've clicked the Add Facebook chat button.
Step 3: Click the Select Page button > Choose the relevant Facebook Page you manage > Click Continue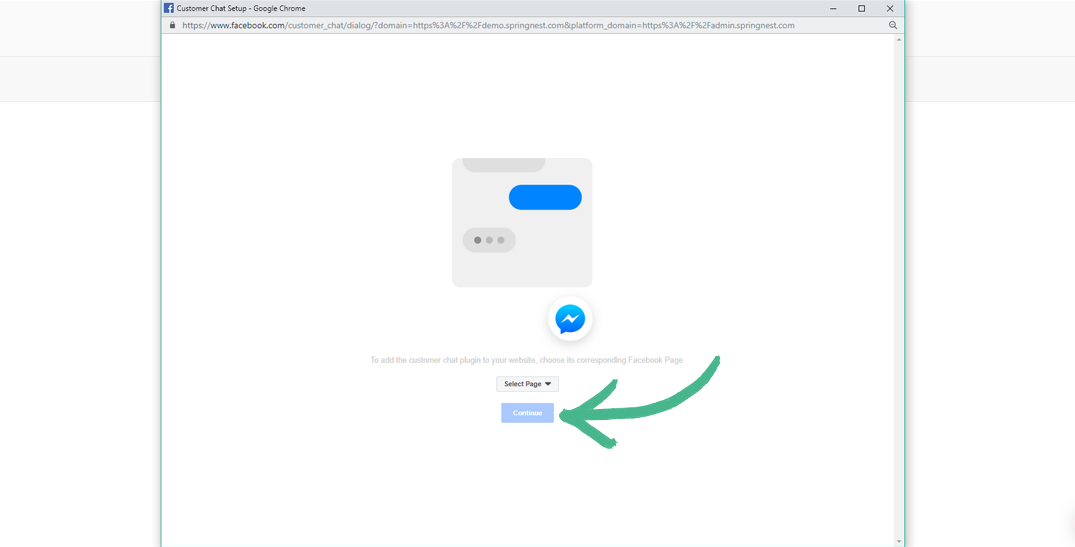 Step 4: Read the pop-up messaging regarding Adding Facebook Messenger to your website > Click Next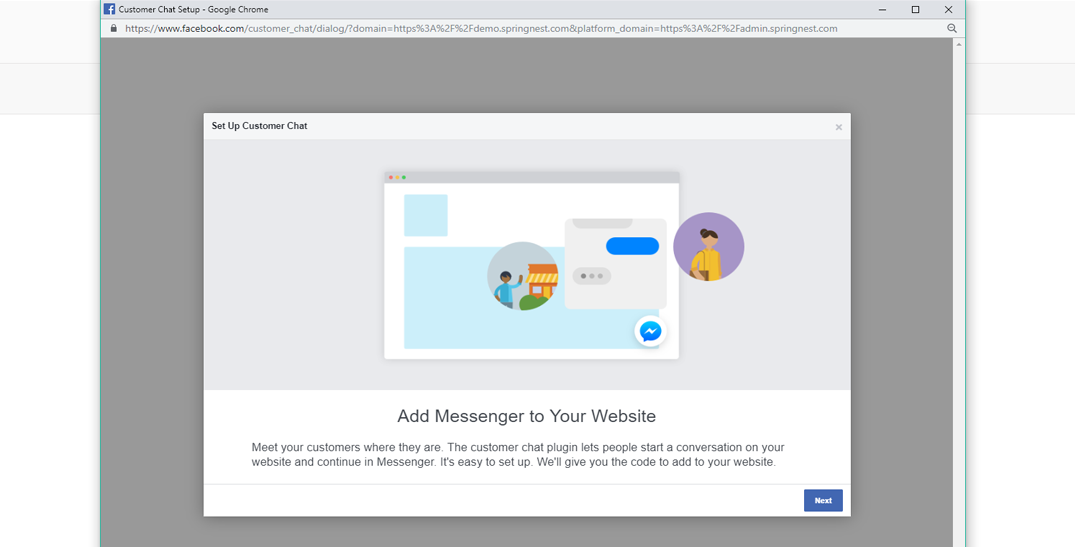 Set-up Customer Chat:
Step 5: Read and complete the Language and Greeting Message fields > Click Next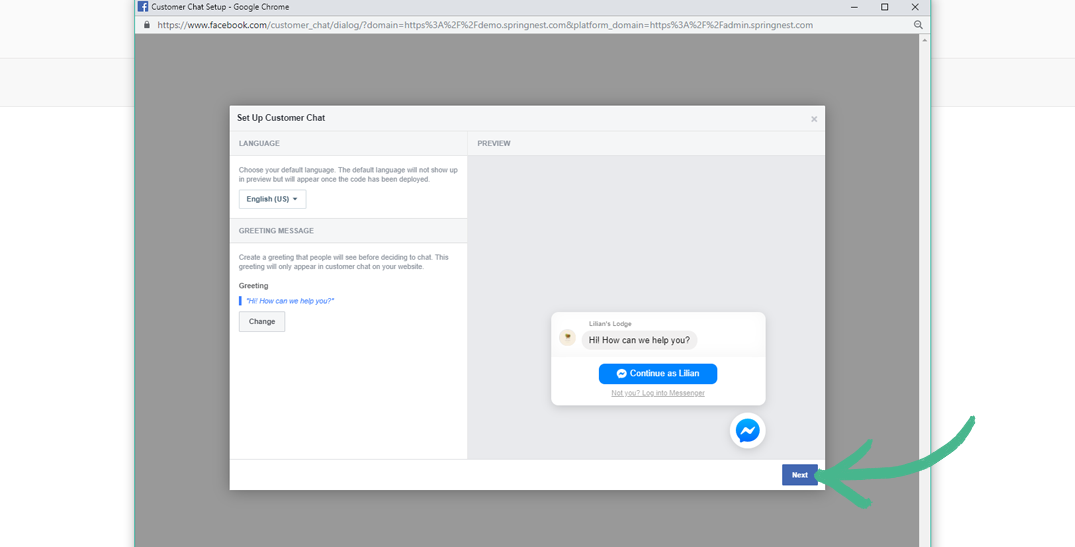 Appearance:
Step 6: Optionally you can add custom colours to your Facebook Messenger icon > Click Finish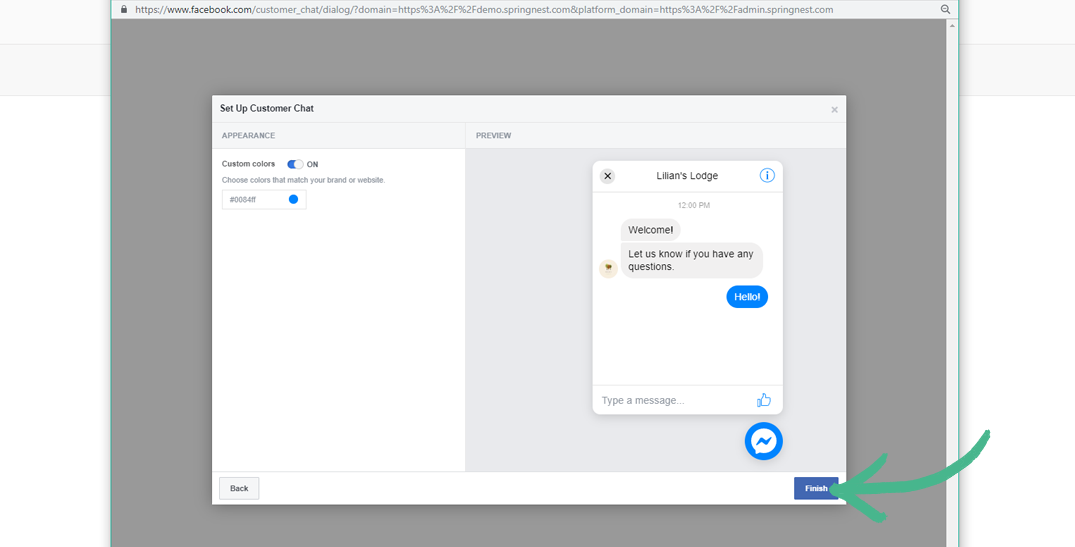 Note: Springnest will automatically choose a colour for the Facebook Chat widget, to match your websites design.
Step 7: Your Facebook Chat Widget setup is now complete > Click Done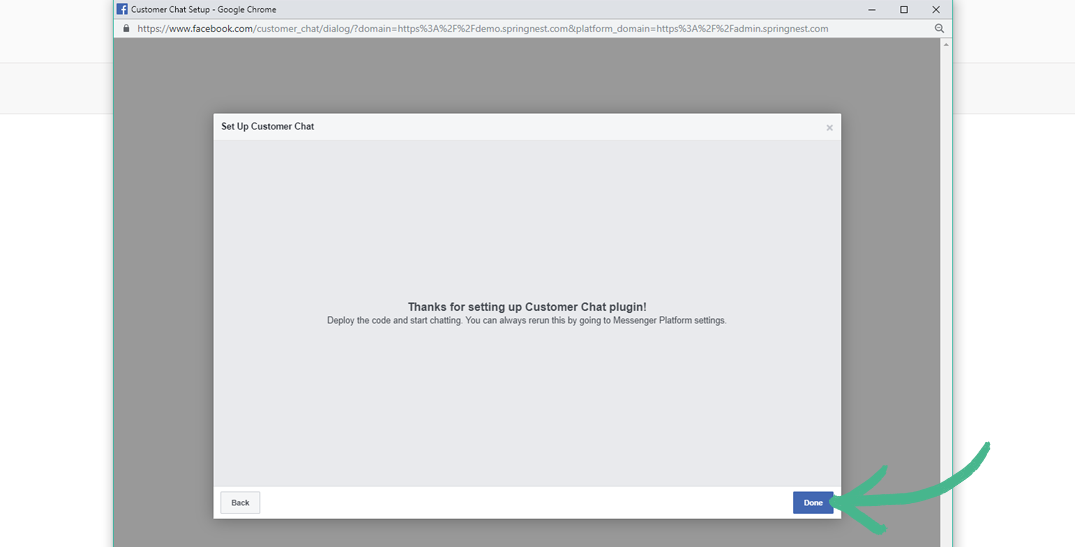 Set-up Complete:
Step 8: You will see a message confirming that your Chat widget has been added > Click Visit your website to see it in action.