The Measures section in the COVID-19 Toolkit allows you to add a page to your website featuring your health pledge and the measures you are taking during COVID-19.
How to use the Measures section to add a Health and Safety page:
Step 1: In the Measures section click the Show my Health and Safety page box > You can update and add to the existing page Heading and Pledge
Step 2: Click the relevant Health Measures boxes according to your COVID-19 Approach > Click Save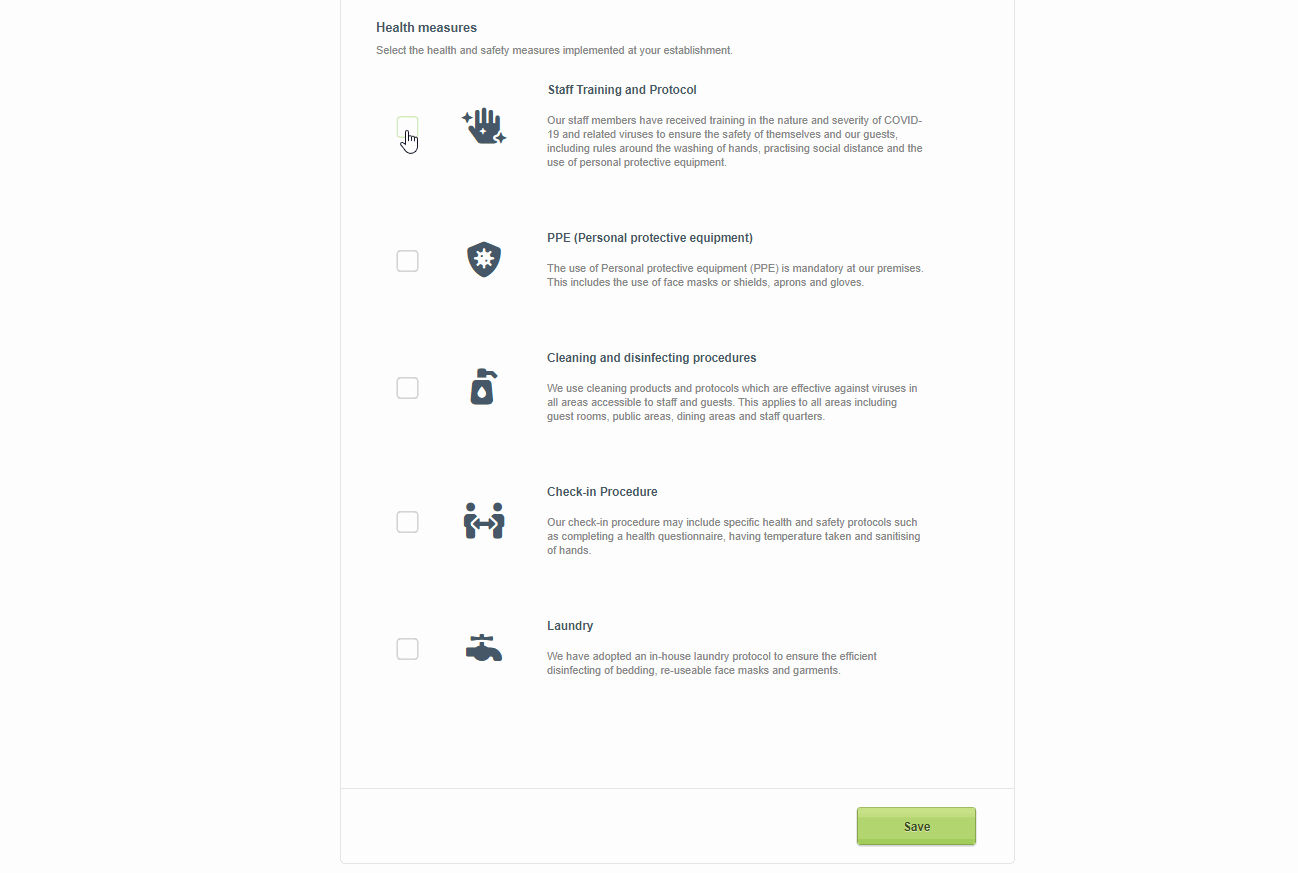 We also added an additional Popup template, called Health and Safety notice. Which can be used to promote or highlight the measures your are taking.
The new Health and Safety page will be added as a new item to your main navigation menu, which can be re-ordered in the Menu Builder.