Instagram has all the ingredients of an effective marketing tool for your tourism business. It's mobile, it's visual, it's got a massive (and growing) potential audience for your brand, and it supports photo and video content. With Springnests' Instagram integration, we've made it simple to leverage the value of your Instagram posts on your website, in a strategic way.
Step 1: Select the Website tab > Click Widgets > Select Instagram from the left-hand menu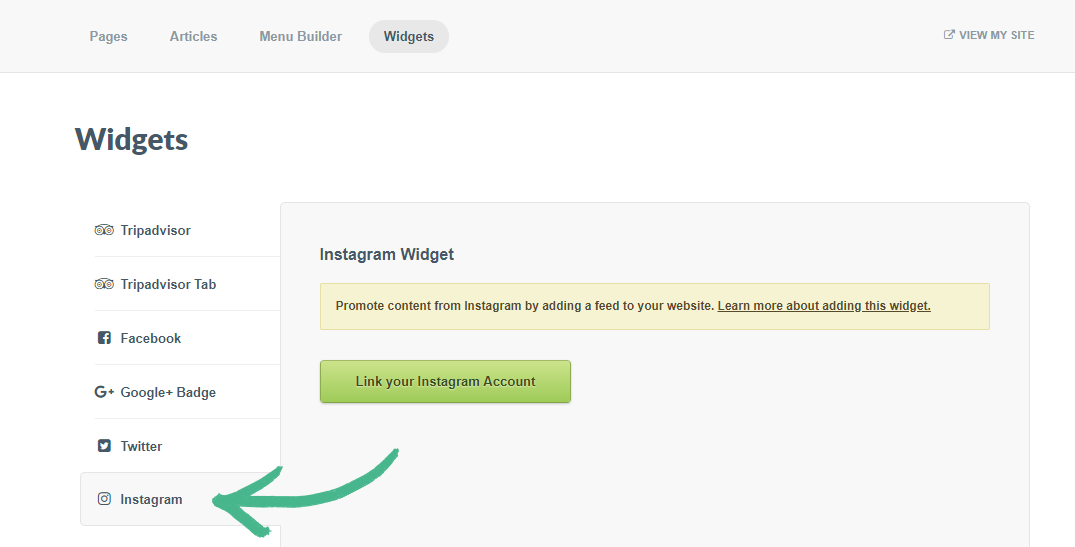 Step 2: Click the Link your Instagram Account button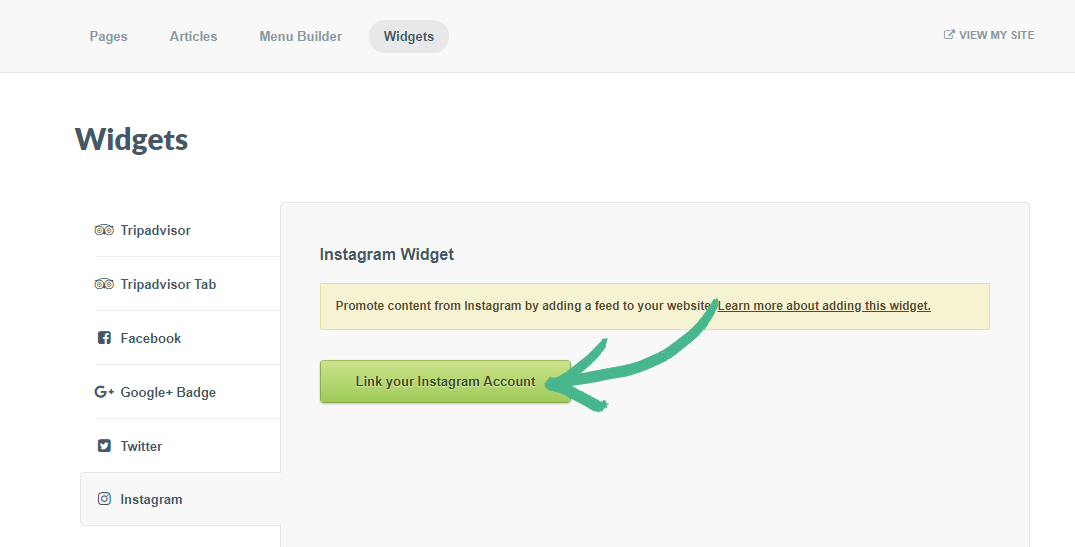 Step 3: Login to your Instagram Account 
Note: If you're already logged into your Instagram account, you won't see this step.  
Step 4: Click Authorize, to grant Springnest access to display your Instagram content on your website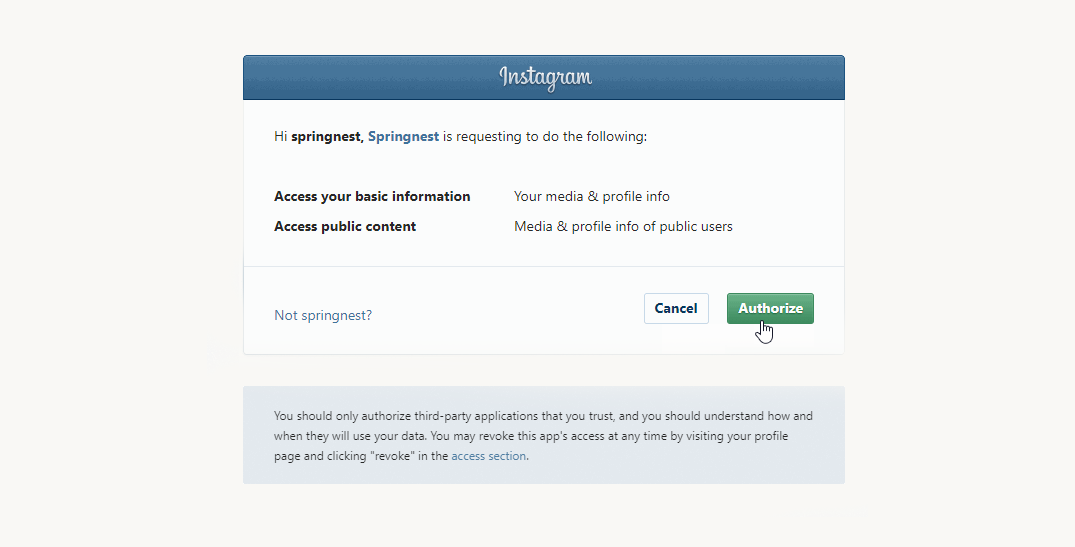 Optional: You can unlink an account, by clicking Unlink your Instagram Account.