Widgets are optional tools and functionality you can add to your Springnest website, often from other services you use, like social networks or booking engines.
The Widgets Centre
To view the available widgets on your website, click on the Widgets link under the Website tab when logged into Springnest. You'll see a list of widgets in the left-hand menu.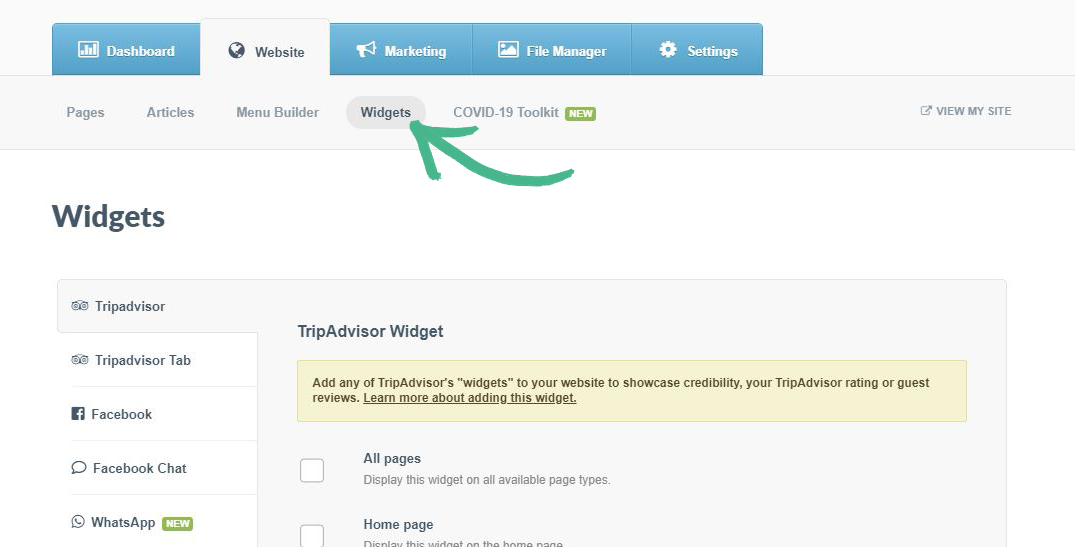 You can specify which page types you would like each widget to appear on.
Each widget gives you the option to select which page types (on your website), you would like it to be appear on. For example, you might want your NightsBridge Booking Widget to be displayed in your Accommodation pages (selling your rooms), but not in your Activity Pages (selling tours or activities in your area).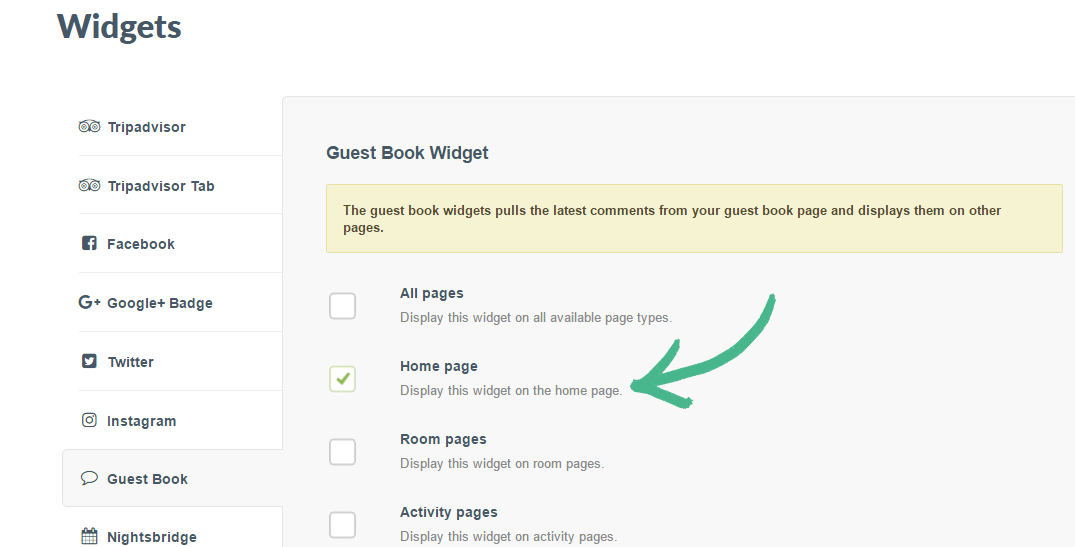 Note: If you enable the Weather widget, it is displayed on all pages by default.