Image Sliders are great for showcasing your best images or videos, and for highlighting important information. These appear at the top of pages, and are available on all page types, except Gallery pages. 
To recap the video, here's a step-by-step guide:
Step 1:  Select the Pages section > Click Home Page > click Edit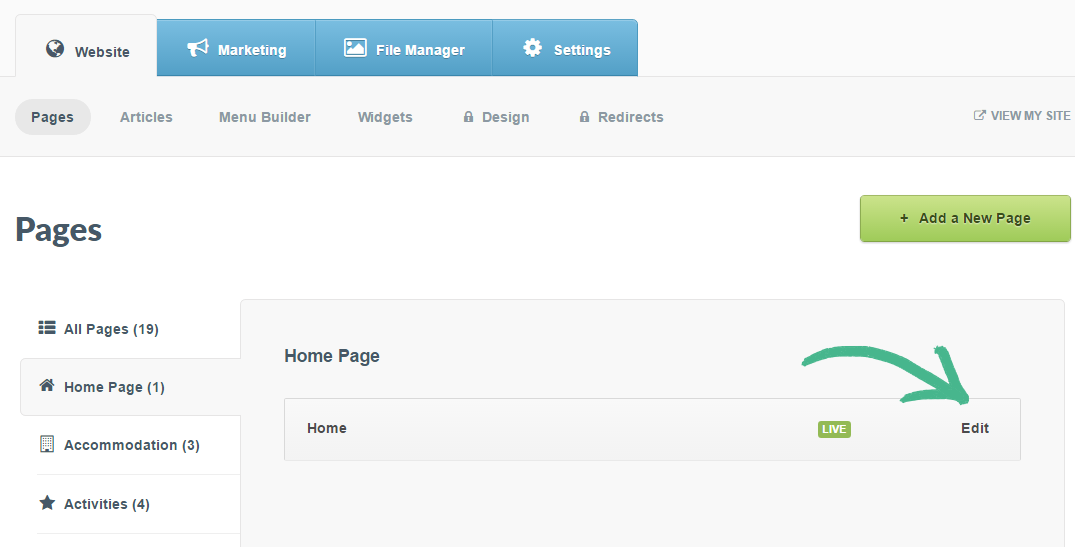 Step 2: Click Top Banner > Your current slides will appear in a list format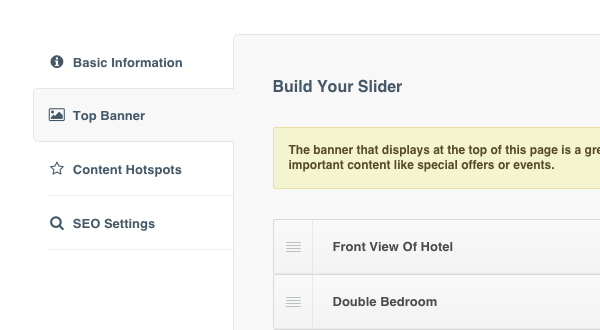 Step 3: Click the Add a New Slide button or click Edit to update an existing slide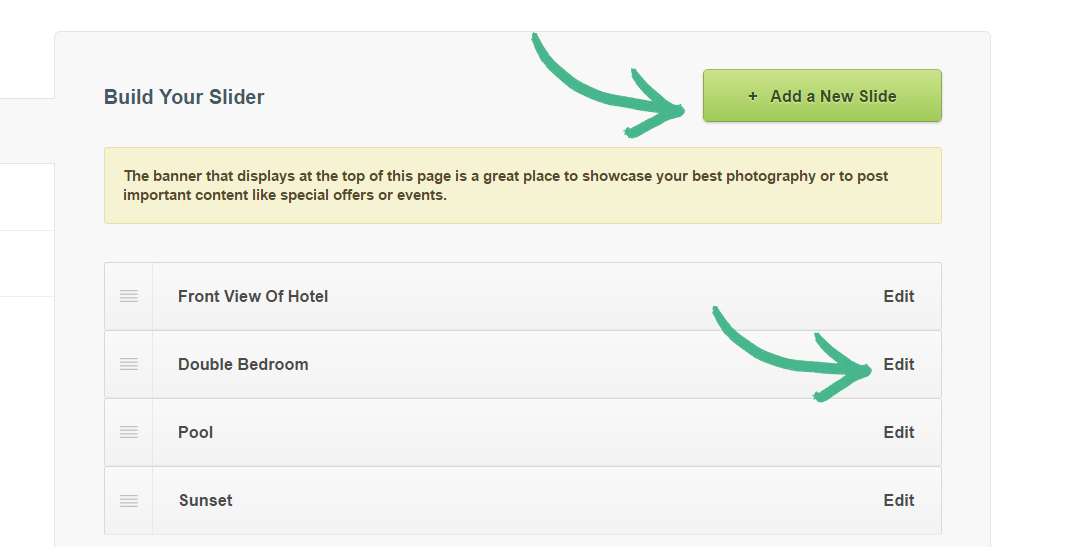 Step 4: Enter a title for your slide in the Title field if you selected +Add a New Slide
Step 5: Click Change Media in order to add/change an image or video to your slide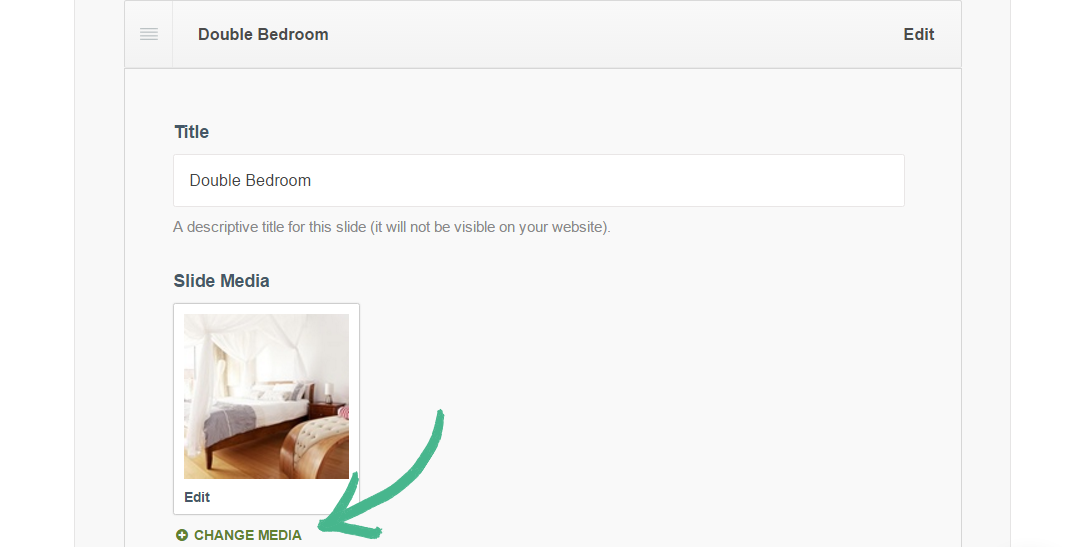 Note: You are able to add a Slide Heading and a Description.
Step 6: Reorder your slides by dragging and dropping them with your mouse cursor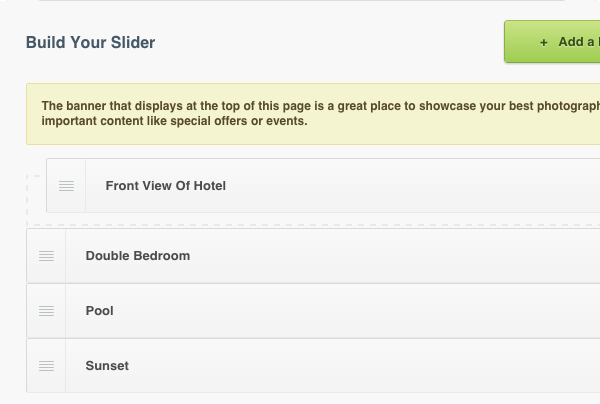 Step 7: Click Save