Springnest allows you to build on your location map, by adding numerous points of interest. You can create a point of interest and categorise each interest, be it nature, transport or shopping to name a few.
Here's how to add a point of interest to your Map page
Step 1: Under the Website tab select Pages > Click Map Pages in the left-hand menu > Click Edit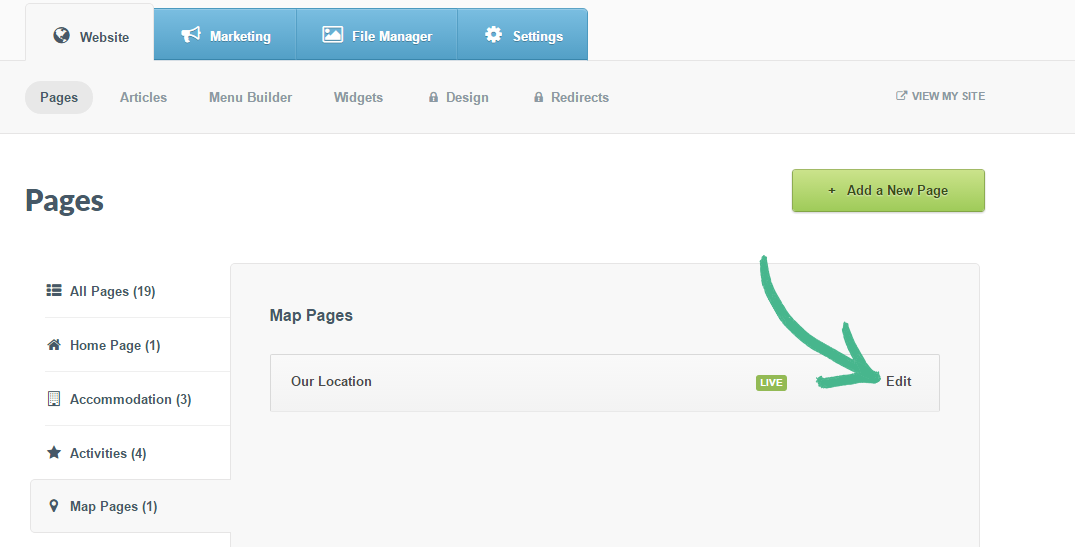 Step 2: Click Build your Map 
Note: If you have existing markers they will appear in a list format.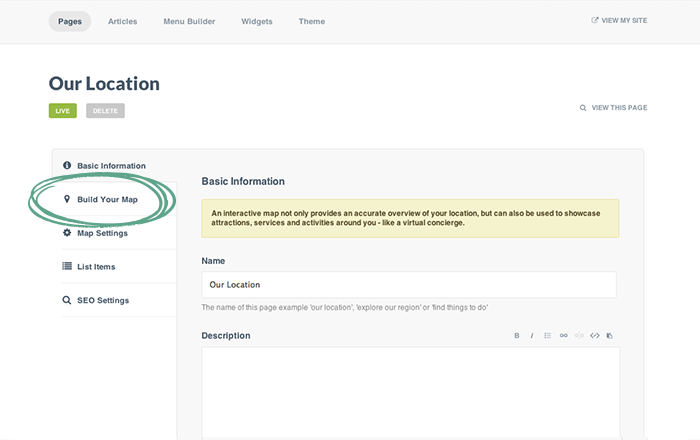 Step 3: Click the Add a new Marker button > A New Map Marker tab will open, with a Google Map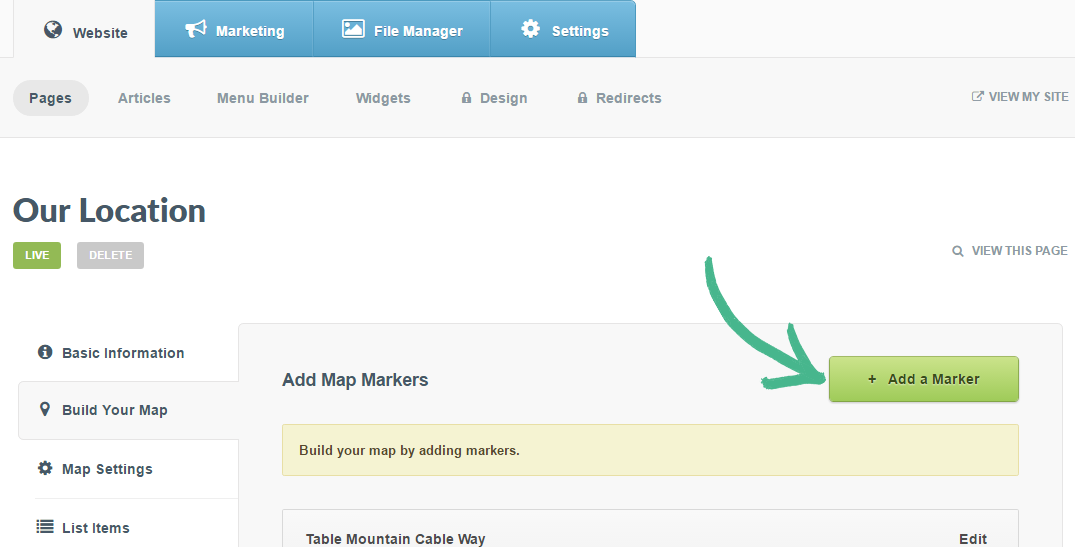 Step 4: In the Search by Address field, type the address 
Note: If the location is listed on Google maps, you will see it appear in the list of suggested locations. If not, you can manually place you marker by clicking on the map.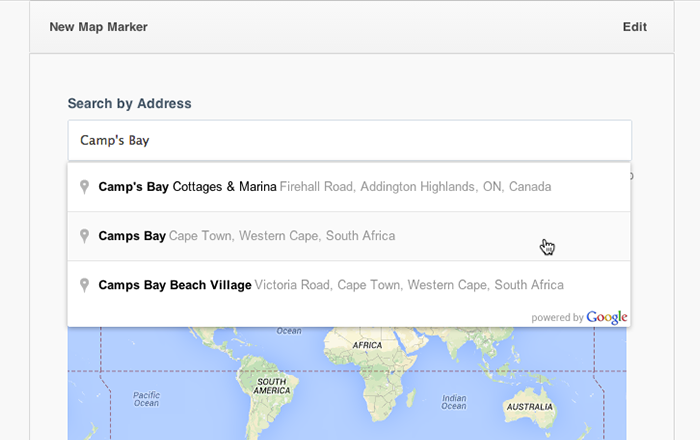 Step 5: Type the name of the location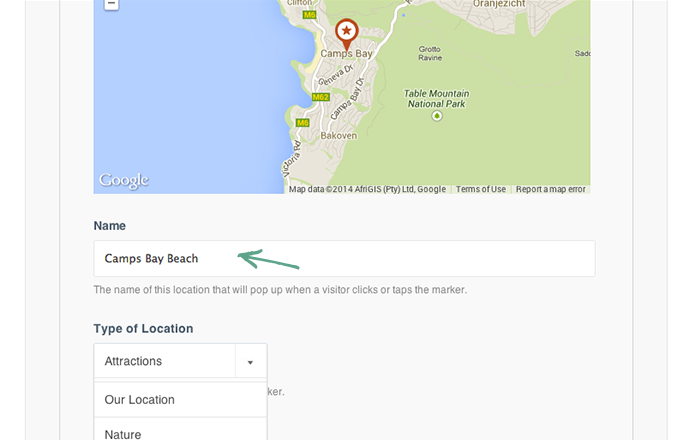 Step 6: Specify the Type of location by using the drop down arrow
Note: The design of your marker will automatically update to match the type of location you are adding.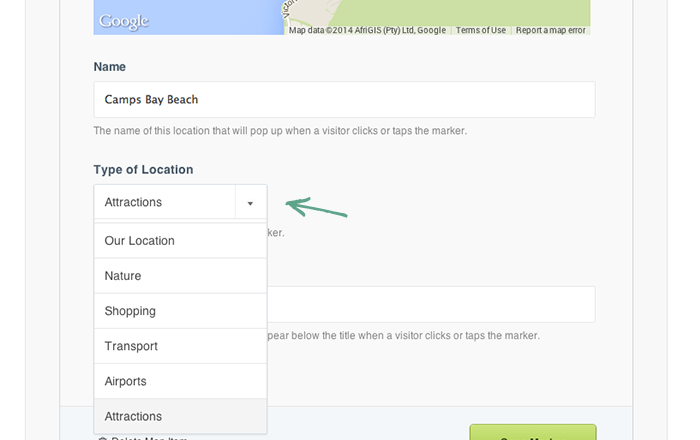 Step 7: Add a Description for your location.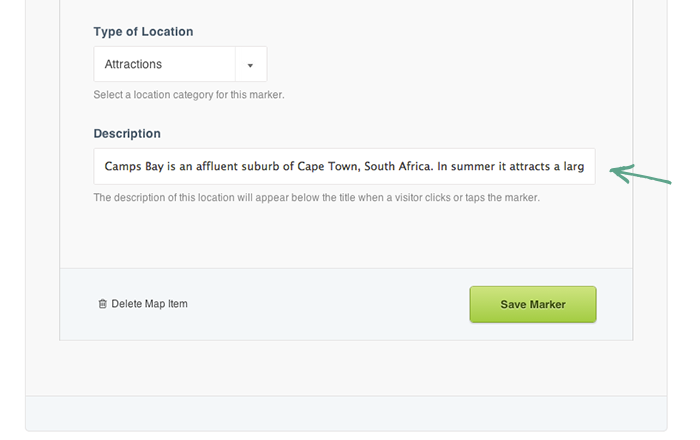 Step 8: Click the Save Marker button