Reviews and recommendations play an important role in a travellers' booking decision. Keeping an online guestbook is a useful way to promote guest feedback that is not necessarily accessible on review sites or TripAdvisor. 
How to add a guest review to your Guestbook page
Step 1: Under the Pages section > Click +Add a New Page button 
Note: If you already have a Guestbook page, it will be visible in the left-hand menu in the Pages section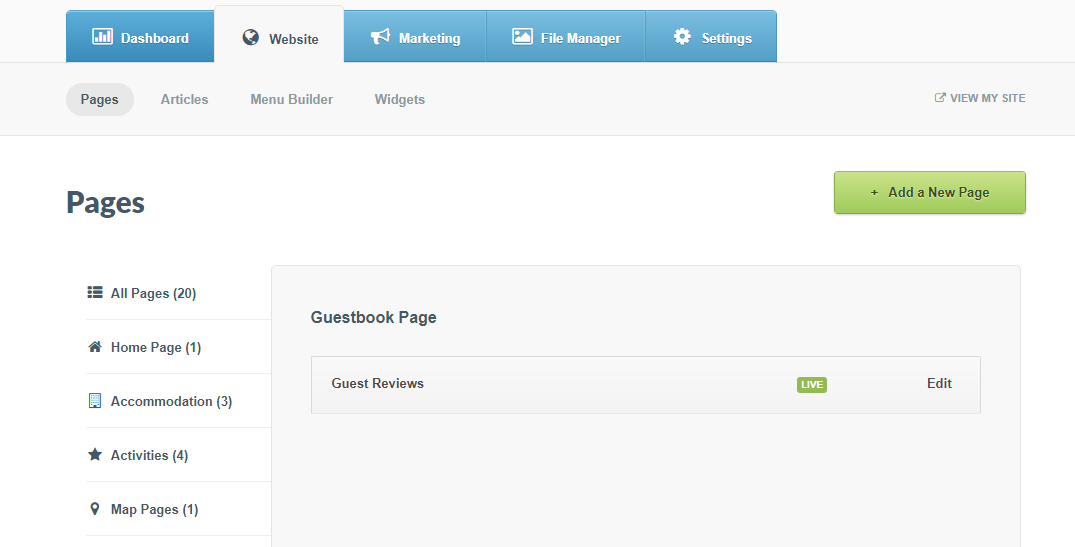 Step 2: Select Guestbook from the pop-out menu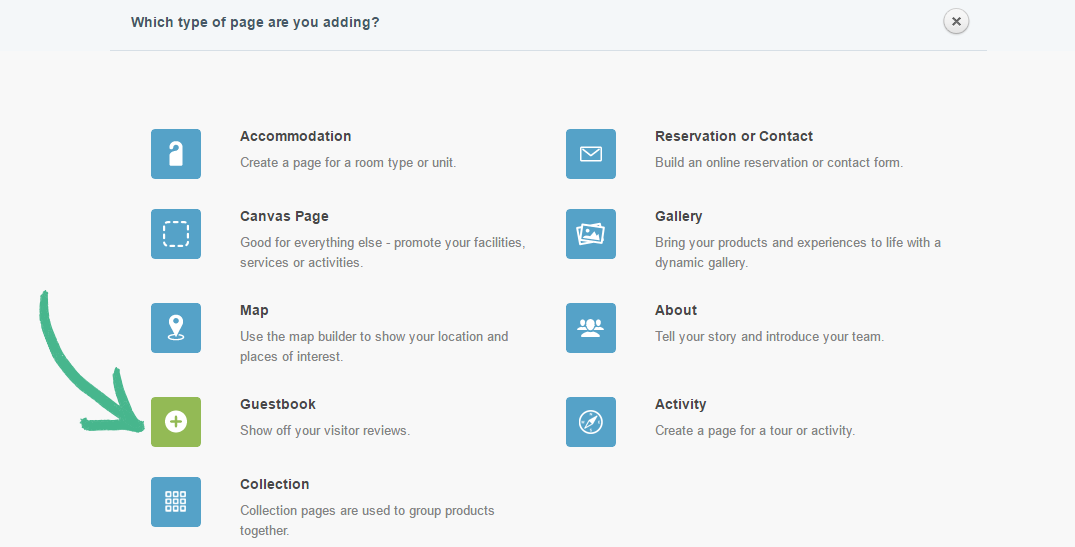 Step 3: Select Reviews in the sidebar menu > Click the +Add a Review button
Note: Your current reviews will show up in a list, if you've created this page already.
Step 4: Fill in the Guest's Name, Guest Location, and the Guest Review fields > Click Save Review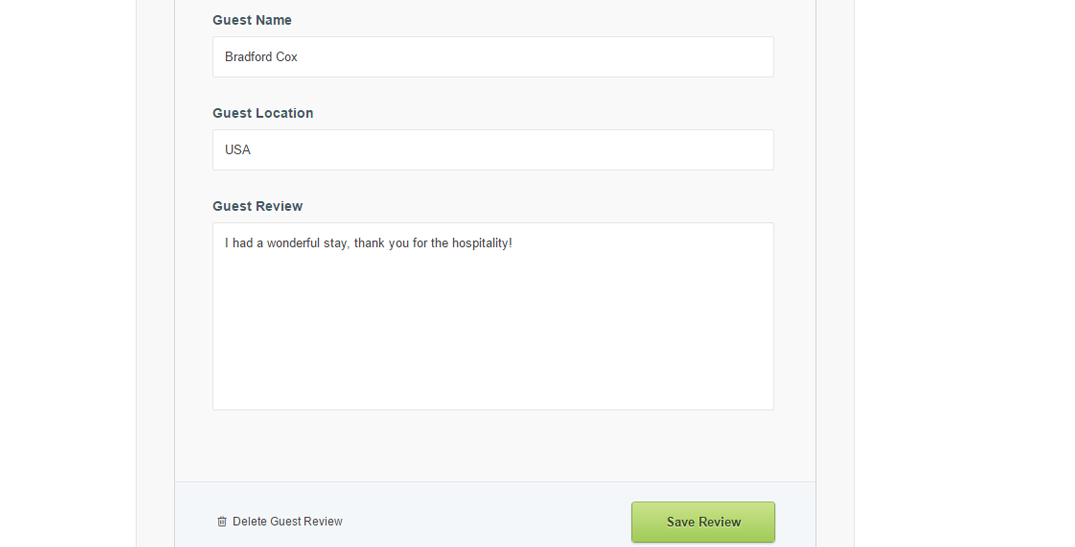 Step 5: Reorder your slides by dragging and dropping them into the order you prefer with your mouse cursor.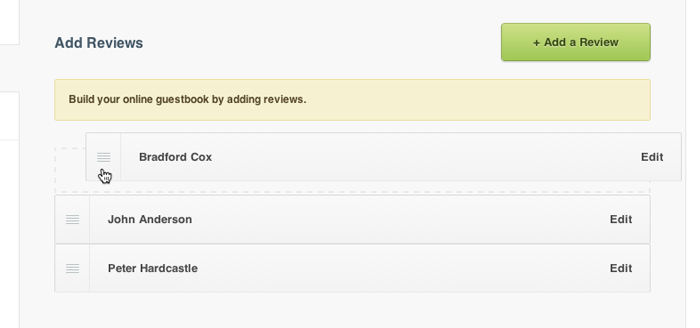 Step 6: If you would like to Delete a review > Click Delete Guest Review in the bottom left-hand corner of an open review