Step 1: In the Website tab, select Pages > Find the page you wish to edit SEO Settings on, Click Edit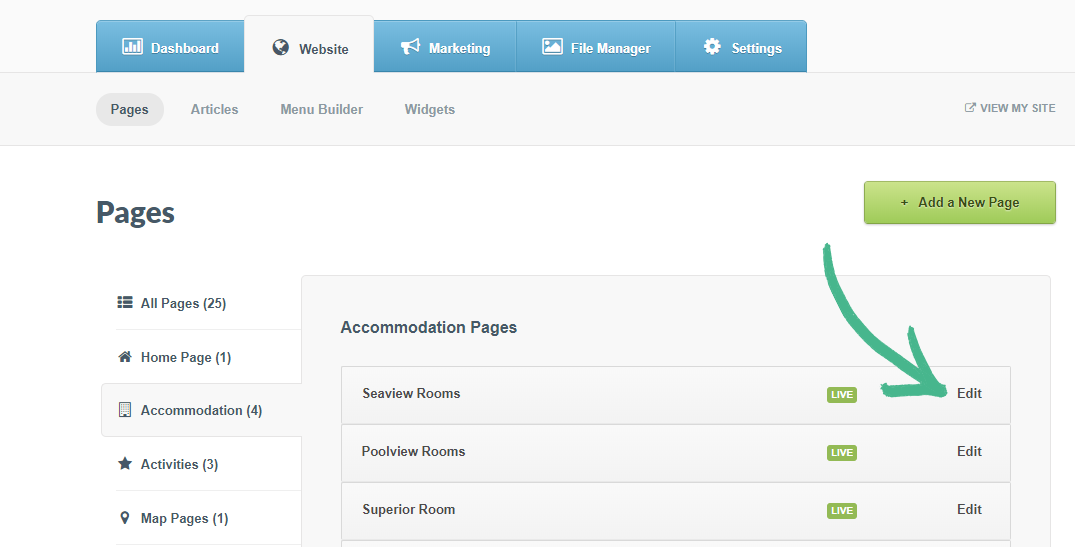 Step 2: Click SEO Settings in the left-hand menu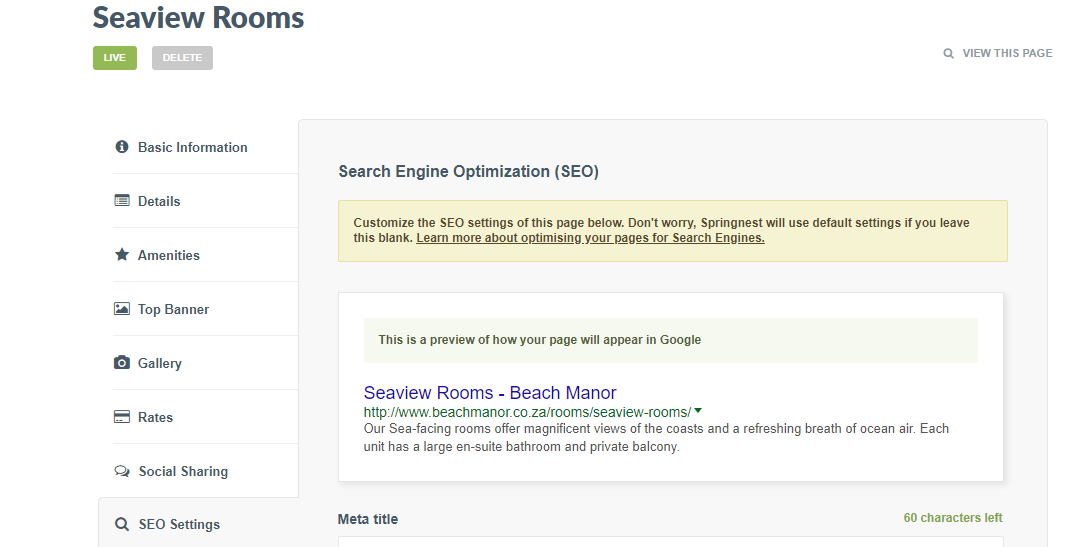 Step 3: Enter a Meta Title for your page or article.
Note: The Meta Title is the name of the page as it appears as the blue heading text, in search results on search engines such as Google. If you leave this blank, Springnest will automatically generate a title for you, using the page's content and the name of your establishment.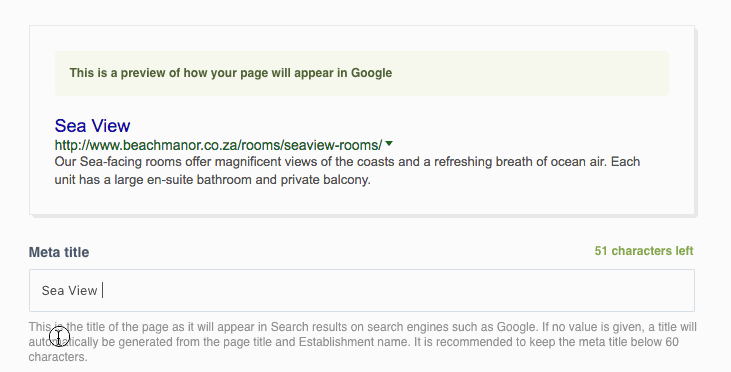 Step 4: Enter a Meta Description for your page.
Note: The Meta description will appear in Google search results, as the gray text, below the Meta Title. It should briefly give a potential website visitor an indication of what they will fond on the page, as well as an incentive to click. If no value is given, a description will be generated from the page summary or description.

Step 5: Add a Custom URL (or link) for your page
Note: A single phrase without spaces works best here. Note that this field is optional, and will default to the original Page Name if this field is left blank.

Step 6: Set a Page Priority for your page or article using the drop down menu .
Note: A page priority gives search engines an indication of how important this page is. Pages like your rooms or activities, offers and blog posts are considered to be important. Pages with technical information like booking conditions are of a low importance for your search engine ranking.

Step 7: Click Save