You are able to add multiple rate periods to your accommodation pages, each with its own set of rates, and terms.
Step 1: In the Pages section > Select the Accommodation Page you want to add/update rates > Click Edit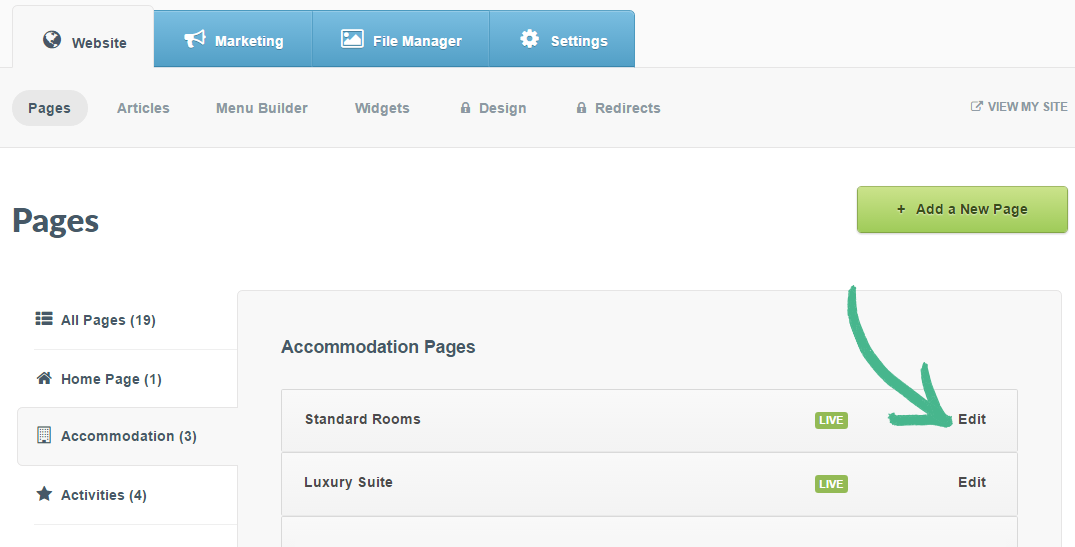 Step 2: Select Rates in the left-hand menu > Add a new rate period to your page > Click the Add New Rate Period button or Update existing rates > Select the Rate period > Click Edit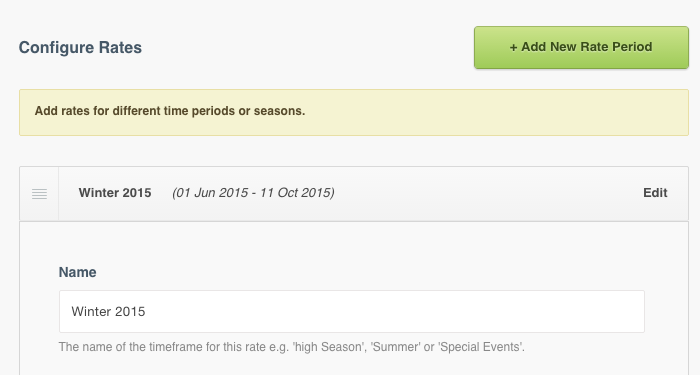 Step 3: Change the title, currency or start and end dates for the rate period, if necessary.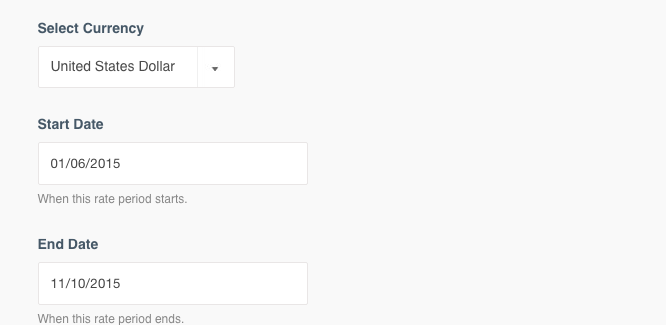 Step 4: Add important notes to the rate period
Example: Inclusions & exclusions and special conditions that may apply

Step 5: Add or update your rates. You can set multiple rates, per rate period, by clicking the Add a rate button > Click Save Rate Period
Note: The lowest rate will be displayed on the right-hand side of your accommodation page.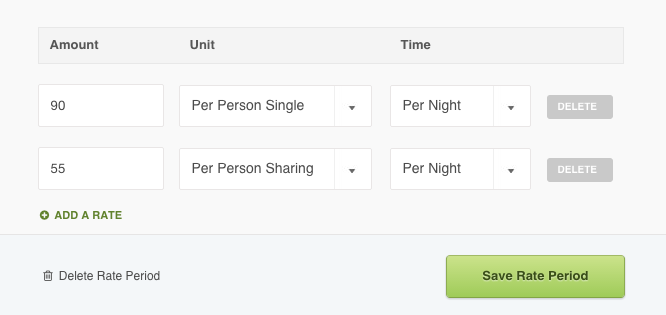 [Optional] Step 6: Click Delete Rate Period should you wish to remove rates added
Helpful Hints
Rates that you have added above are not updated automatically via NightsBridge (or vice-versa).
Set a reminder in your calendar each time a rate period expires so that you will be notified to update it once it's expired. This ensures that your rates are always up-to-date.