The affiliations widget is an optional tool which you can add to your Springnest website. This widget will appear at the bottom of each webpage on your website. Best suited for sister properties, TGCSA ratings and other important initiatives that your property is affiliated with.   
Step 1: In the Website tab > Click the Widgets section > Select Affiliations towards the bottom of the left-hand menu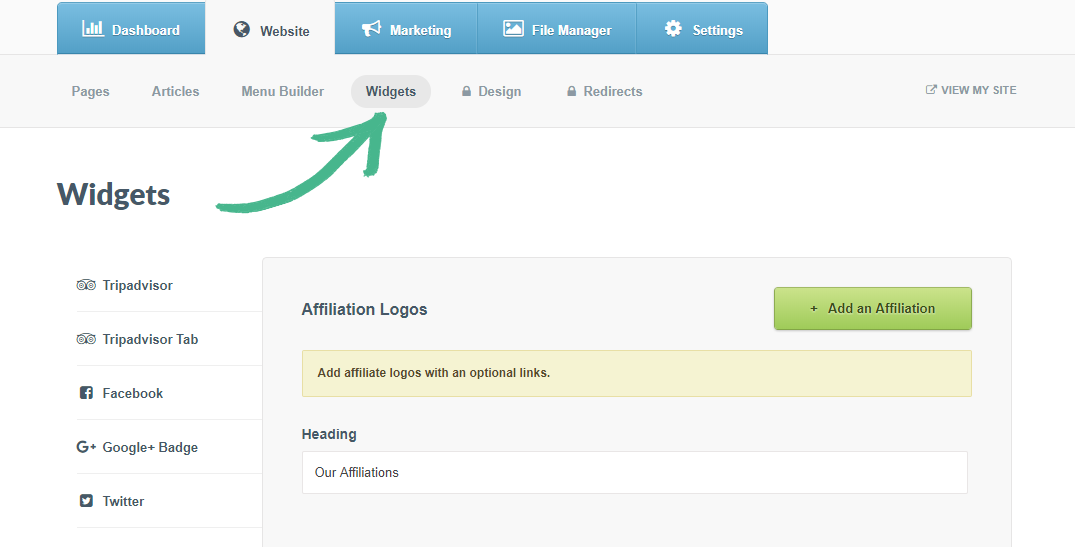 Step 2: Click the +Add an Affiliation button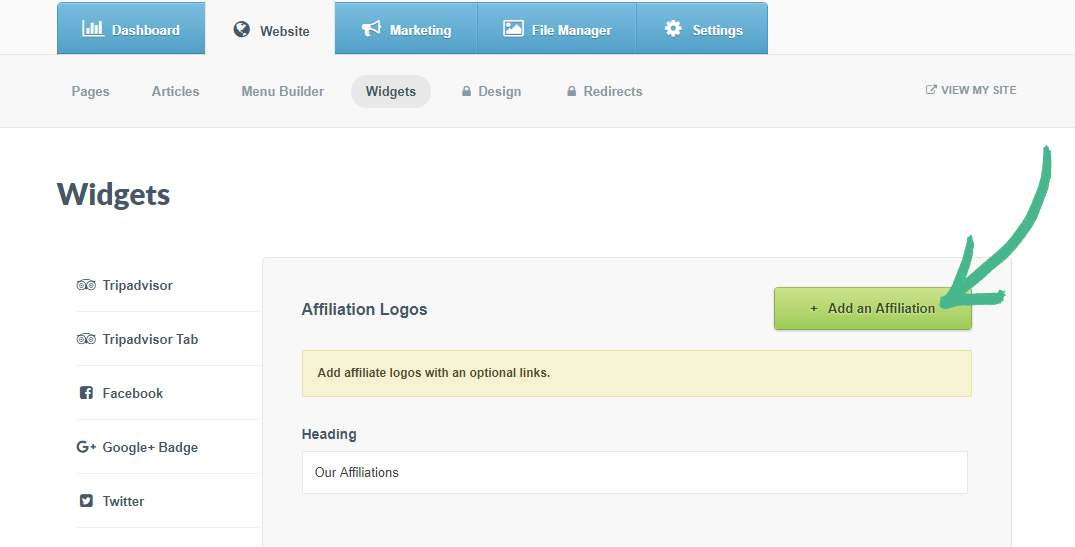 Step 3: Complete the Title field > Click Add Media and select your logo file > Paste a link in the Link field (if necessary).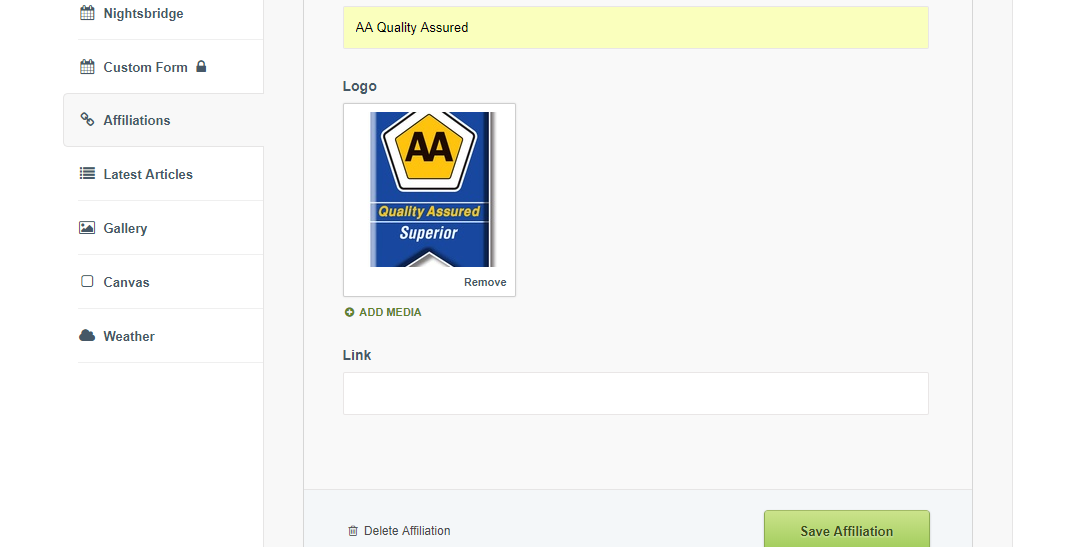 Note: When adding a logo, ensure that the file type is .jpg
Step 4: Click Save Affiliation