Using the Details section on Accommodation pages will give any website visitor an idea of the configuration of a specific room type. Details that can be added are: the number of people that can be accommodated (eg. sleeps 4), the number of units on offer and the size of the unit.
Here's how to add Details to Accommodation pages:
Step 1: Select the Website tab > Click Pages > Click Edit, next to an Accommodation page of your choice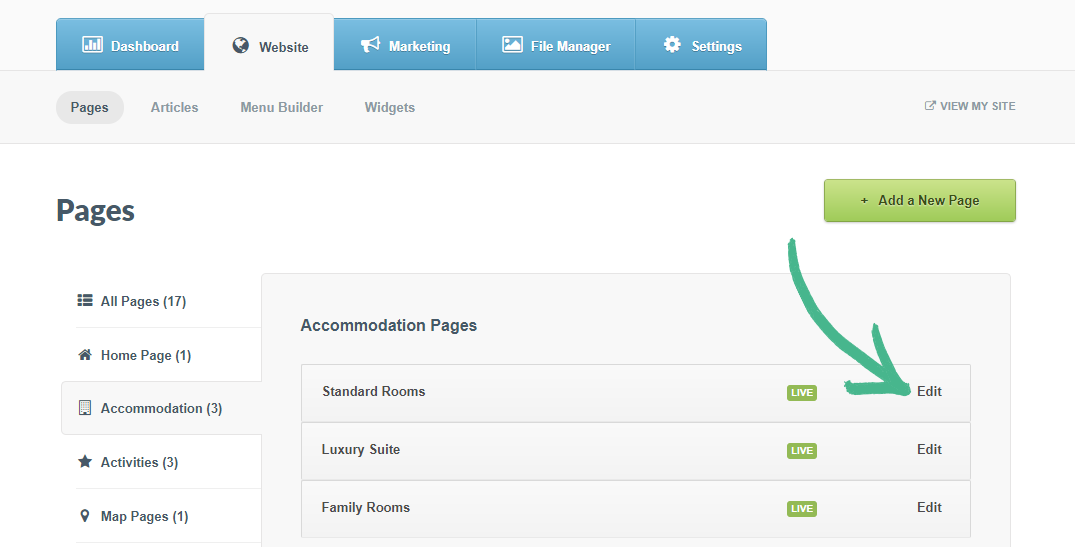 Step 2: Select Details in the left-hand menu > Add Sleeps, Number of Units and the Size of a room > Click Save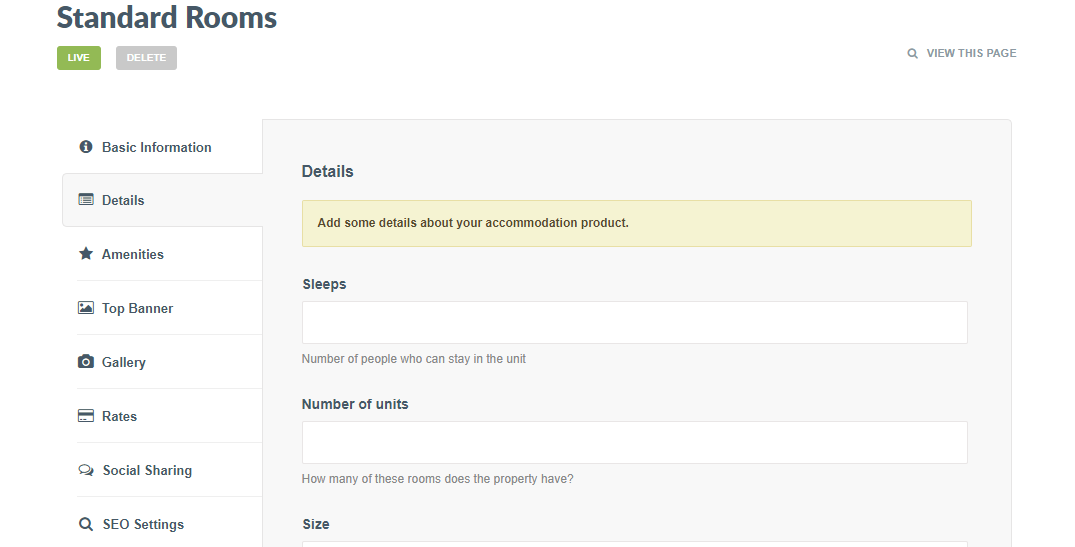 Helpful Hint
Details are displayed on Accommodation Pages in the sidebar, as well as on Collection pages, to which the Accommodation page belongs.